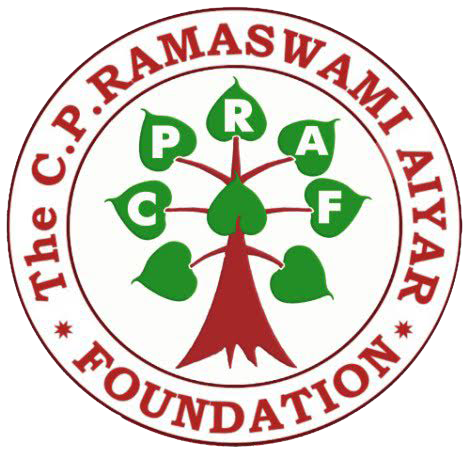 EACH ONE TEACH ONE
Mrs. Shakunthala Jagannathan
(January 11, 1927 - March 12, 2000)
One of Mahatma Gandhi's suggestions to the people to remove illiteracy was by the policy, "Each One Teach One".
The late Mrs. Shakunthala Jagannathan, founder Member, started a scheme in 1997 for the education of poor girls to be sponsored for 6 years, from the 7th to the 12th standards. The Lady Sivaswami Iyer Girls Higher Secondary School had been selected for this project.
The Sub-Committee members for the Scheme are:
Miss. M. Bargavi Devendra

Mrs. Meena Arunachalam

Mrs. Vimala Krishnamurthi
Girl children who are selected are assured of four years of quality education as well as annual scholarships to cover their expenses, all financed by the foster parents for education in English and Tamil medium schools. This year, those who have completed standard X are being sponsored for a further period of two years till standard XII. The girls come from very poor families such as vegetable and flower vendors and work after school as their income is required by their families to make ends meet.
As of 2015-16, 514 students have been sponsored by various citizens of Chennai who have come forward to educate the less-fortunate girl children. Each donor is given a card with the girl's photograph, family details, interests and other details. Those children who do not find a sponsor are sponsored by the Foundation itself. Some of the sponsors even pay for private tuitions to improve the marks of their foster children. In this way, charitably minded persons who have the money but no time are able to help poor children.
Every year, the C.P. Ramaswami Aiyar Foundation organizes a function to issue the certificates to the students. The sponsors are also invited to the function and introduced to the students.
In the year 2003-2004, the project was extended to educate poor boys who are economically backward and in need of sponsorship through Key International Foundation, USA.
A record number of 105 students have completed Std. XII in the year 2014-15 which will pave way to build a career of their own for their future. (At Lady Sivaswami - 70 students, Sri R.K.M. Sarada Vidyalaya - 27 students and Rani Meyyammai Girls' School - 8 students).
The project has completed 18 years of its inception. In 2015-16, 453 girls and 61 boys – a total of 514 students - have been sponsored under this project in the following schools of Chennai:
Lady Sivaswami Ayyar Girls' Higher Secondary School, Mylapore, Chennai – 600 004.
Sri R.K.M. Sarada Vidyalaya, Usman Road, T-Nagar, Chennai – 600 017.
Ramakrishna Mission Higher Secondary School (Main), T-Nagar, Chennai – 600 017.
P.S. High School (North), Chennai – 600 004.
P.S. Higher Secondary School, R.K. Mutt Road, Chennai - 600 004.
Rani Meyyammai Girls Higher Secondary School, Mandaveli, Chennai - 600 028.







Year-wise Sponsorship of Students 199

7-1998 to 2009-2010

S.No.

Name of the School

1997-1998

1998-1999

1999-2000

2000-2001

2001-2002

2002-2003

2003-2004

2004-2005

2005-2006

2006-2007

2007-2008

2008-2009

2009-2010

1

Lady Sivaswami Ayyar Girls Higher Secondary School, Mylapore,
Chennai – 600 004

50

52

52

72

86

90

134

159

188

198

204

223

232

Sri R.K.M. Sarada Vidyalaya, Usman Road, T.Nagar, Chennai – 600 017

-

-

-

-

-

-

3

Ramakrishna Mission Higher Secondary School (Main), T. Nagar.

-

-

-

-

-

-

-

8

12

12

12

12

31

P.S. High School (North),
Chennai – 600 004

-

-

-

-

-

-

-

-

6

15

24

31

12

Rani Meyyamai Girls Higher Secondary School (North),
Chennai – 600 028

-

-

-

-

-

-

-

-

-

-

-

-

8

Total

50

52

52

72

86

90

142

183

234

270

302

345

381

Year-wise Sponsorship of Students 2010-2011 to 2016-2017
S.No.

Name of the School

2010-2011

2011-2012

2012-2013

2013-2014

2014-2015

2015-2016

2016-2017

1

Lady Sivaswami Ayyar Girls Higher Secondary School, Mylapore,
Chennai – 600 004

230

228

234

253

256

231

254

Sri R.K.M. Sarada Vidyalaya, Usman Road, T.Nagar, Chennai – 600 017

106

114

119

119

121

118

124

3

Ramakrishna Mission Higher Secondary School (Main), T. Nagar.

4

-

-

-

-

-

-

P.S. High School (North),
Chennai – 600 004

24

34

38

52

52

61

42

Rani Meyyamai Girls Higher Secondary School (North),
Chennai – 600 028

16

24

40

56

72

84

96

P.S. Higher Secondary School, R.K. Mutt Road,
Chennai – 600 004

-

-

-

-

10

20

-

Total

380

400

431

480

511

514

516
*Note: Donation received for 2016-2017 under FCRA was Rs.5,45,888